Emile Morel is a 21st C. Hieronymus Bosch. Very interesting works from Lyon, France were presented at Gallery NOW in Seoul. How the overall dreamy imagery seems to illustrate moral concepts and narratives were, at least to me, reminded me of works by
Hieronymus Bosch
. The visible difference could be that there were some toys that resembled works by the Japanese contemporary artist,
Takashi Murakami
, and how the works looked somehow dreamy, nostalgic, as well as depressing and really the use of pastel colors that set the entire tone of the exhibition.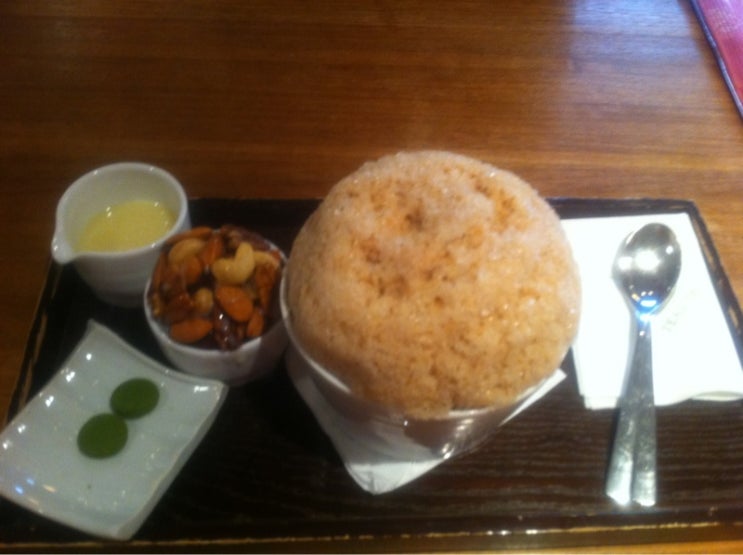 A bowl of rice? Not exactly. This is a bowl of Black Tea shaved ice with various nuts and condensed milk...and little green tea cookies.. Love love love..
You can be creative with how to mix the nuts into the ice without making it overflow ;)
At Tea Museum, Insadong.
Emile Morel works via
here